A unique place to build a career
From engineering to manufacturing to operations, Tanco is looking for world-class talent ready to tackle challenging projects that will deliver solutions to our customers in over 36 countries. Tanco is an equal opportunity employer offering an environment which fosters creativity, teamwork and allows individuals to develop cutting edge solutions for the future of farming.
CURRENT OPPORTUNITIES
Production Engineer
| Location | Job Title |
| --- | --- |
| Tanco, Royal Oak Road, Bagenalstown, Co. Carlow | Production Engineer |
Job Description
---
Tanco is currently seeking to recruit a production engineer who will become part of our production team. The successful candidate will be primarily responsible for supporting the production area and processes within.
A skilled engineer with previous experience in the manufacturing Industry with attention to detail Is essential to the successful execution of this role
This is a full-time position with an attractive renumeration package depending on experience.
Key Responsibilities:
---
Day to day engineering support for the production process
Provide accurate reporting and analysis of production data as required
Provide technical support to the production team
Work closely with engineering to ensure technical data is accurate
Work with the production supervisor(s) in troubleshooting processing issues and providing solutions
Attend, schedule and facilitate internal team meetings to help establish priorities and assign tasks relating to production
Analyse process and performance data and make recommendations to improve performance, simplify processes and drive efficiencies
Work closely with the production manager, quality manager, product development and customer support engineers to resolve customer related problems/issues as needed
Maintain accurate up-to-date product specifications in internal systems to support the production process
Assist with training of production staff in current and/or new production processes and ensure documentation of same
Compliance to all site Environmental, Health and Safety requirements training and regulations
Support the introduction of all new products into the company and compiling standard specifications for each process and monitoring all existing production to standard specifications
Executing of projects relating to new products, the continuous improvement program, lean program & production line improvements
Responsible for day to day management of manufactured spare parts and options
Issue drawing and treehouse documents to production
Manage Jira tickets for spare parts and options
Register daily outputs for production on NAV
Responsible for maintaining in-house calibration of measuring and test equipment
Design and Process Improvement:
---
Oversee required modifications to Fixtures as required
Update fixture models in Solidworks where applicable
Create NCR's and establish root cause
Manage assigned NCR's resulting from production and in-field in a timely manner
Develop solutions to issues raised in NCR's in conjunction with Production Manager and Design Engineers
Update part, assembly and drawing files as required and submit these to Design Engineers for approval
Solidworks training
Quality System Responsibilities :
---
Comply with Tanco Autowrap Quality Management System requirements i.e. perform your work according to your process documents, procedures and maintaining document information/completing department forms/records as required.
Understand and apply our quality policy statement in all aspects of your work.
Contribute towards achieving Tanco Autowrap company objectives
Ensure that the needs and requirements of Tanco Autowrap internal staff and customers are understood and delivered.
Help develop and improve Tanco Autowrap internal processes and management system by reporting corrective actions, updates and improvement ideas.
Qualifications / Experience:
---
Must have a minimum of a National Diploma Level 7 or Level 8
A minimum of 2years experience in in high volume production area.
Good knowledge of manual and robotic welding processes.
Experience in a variety of web based, Microsoft office and 3D design applications.
Must demonstrate knowledge of 6 Sigma methodology. Strong analytical and problem-solving skills.
Rewards:
---
This is a brilliant and supportive environment.
Training provided, but experience is required.
Travel may be required.
Working closely with the Head of Department, lots of access to central point of the business.
Competitive base salary
Interested Candidates should send their CV, Cover Letter or any questions in relation to the Role to:
CAD Engineer
| Location | Job Title |
| --- | --- |
| Tanco, Royal Oak Road, Bagenalstown, Co. Carlow | CAD Engineer |
Job Description
---
Tanco Autowrap Ltd, located in Bagenalstown, Co. Carlow, has established a reputation as the global leader in agricultural bale wrapping machinery. With a network of distributors in over 35 countries and growing the company is well positioned to expand its market share and continue to develop its products and services.
We are currently seeking to recruit a CAD Engineer who will become part of our product development team, this is a full-time position with an excellent remuneration package. The successful candidate will gain experience in the new product development processes and this role provides an excellent introduction to practical mechanical design for graduates seeking a role in this area.
Key Responsibilities:
---
Update and maintain CAD related data in line with data management procedures
Create drawings of component parts and assemblies as required
Prepare drawings for in-house pre-production units
Update product operator manuals and parts lists as needed
Develop CAD based instructions for production personnel
Develop CAD based instructions for end users
Update product hydraulic and electrical schematics as required
Assist mechanical design engineers and Technical Managers with their duties as required
Process assigned engineering change requests as required
Education & Experience Required:
---
Must have a minimum of a National Diploma Level 7 or Level 8
Must be proficient in Solidworks CAD applications
Experience in Solidworks Composer would be a bonus
Good understanding of Adobe applications such as Acrobat, Illustrator and InDesign.
Interested Candidates should send their CV, cover letter or any questions in relation to the Role to:
OEM Engineering Apprenticeship
| Location | Job Title |
| --- | --- |
| Tanco, Royal Oak Road, Bagenalstown, Co. Carlow | OEM Engineering Apprenticeship |
Job Description
---
A new and exciting opportunity to study engineering while earning a salary.
Take part in a new and exciting engineering apprenticeship. Launched by Cavan and Monaghan Education and Training Board (CMETB) and Limerick Clare Education and Training Board (LCETB) in conjunction with TANCO.
Train in a diverse range of engineering skills and processes within the engineering sector, with the possibility of progression to Bachelor of Engineering degrees and full time employment.
Role:
---
This three year apprenticeship programme is aimed at secondary school leavers having completed their leaving certificate, or mature applicants, who wish to pursue a career in Original Equipment Manufacturing. On the job learning will take place within that company and the learner will also attend off the job education and training on a block release basis at the dedicated premises of the coordinating provider either at Cavan and Monaghan ETB's Monaghan Institute Campus or that of Limerick and Clare ETB at their Raheen Training Facility.
Key Responsibilities:
---
Perform on the job training tasks relevant to your current phase/module
Assist Production Engineer in all duties
The apprentice needs to take ownership of his/her own learning

During each module the apprentice needs to practise in the workplace environment the newly learned skills to the required standards of accuracy, speed and quality, and with the confidence which characterises competence.
With the guidance and control of the mentor in the first instance and working with experienced technicians and is supervised in the practice and acquisition of the skills.
You must ensure apprenticeship booklet is maintained and kept up to date so that your assessor can complete your assessments, for all the above modules
All classes must be attended

Lead by example and sure that you are carrying out your work to a high standard.
Taking ownership of tasks and responsibilities that have been assigned to you, and closing them out in an efficient and timely manner
Taking leadership by identifying problem areas and working in conjunction with other team members to identify the root causes and provide solutions, following in house processes and procedures.
Ensure that health & safety standards are always maintained.
Ensure work areas are kept clean and tidy at all times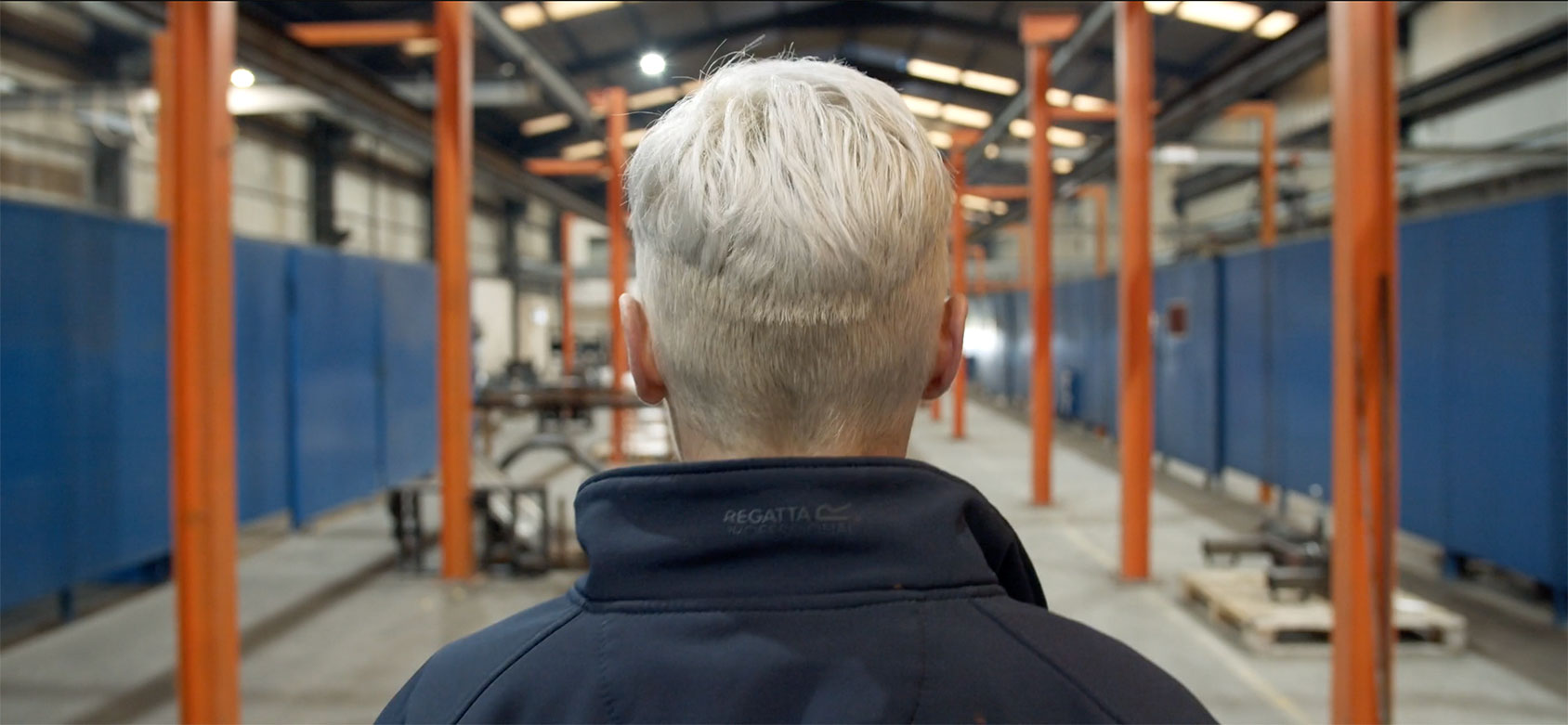 Join our team
We're always looking for more great people to join. Send us your CV today to see if your the right fit for the Tanco team
Email Us